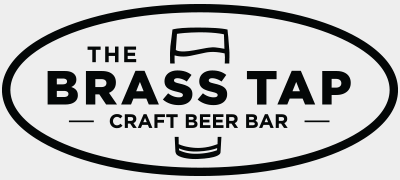 2438 TYRONE BLVD N
ST. PETERSBURG, FL 33710.
(727) 345-3222
Angus Sliders

The Anus Sliders are a gourmet blend Angus, smoked Gouda & "cowboy sauce" on a brioche bun. They were cooked to a medium well temperature and had a wonderful taste.


Prime Rib Sandwich
The Prime Rib sandwich is shaved prime rib, horseradish cream cheese schmear, & smoked Gouda cheese on toasted Ciabatta bread with au jus. We have grown so accustomed to restaurants heating up beef broth and calling it au jus, that we delightfully surprised at the taste of the au jus. It had a robust flavor that hinted at the possible use of a dark beer in the recipe. the prime rib was moist and delicious and was a wonderful sandwich.

We highly discourage ordering their sweet tea as it is an abomination not worthy of any southerner's sampling. It is not freshly brewed and not sweet. To their salvation, they carry a full line of Coca-Cola products, wines, beers, and mixed drinks.
Brass Tap also has a HUGE selection of beer on tap